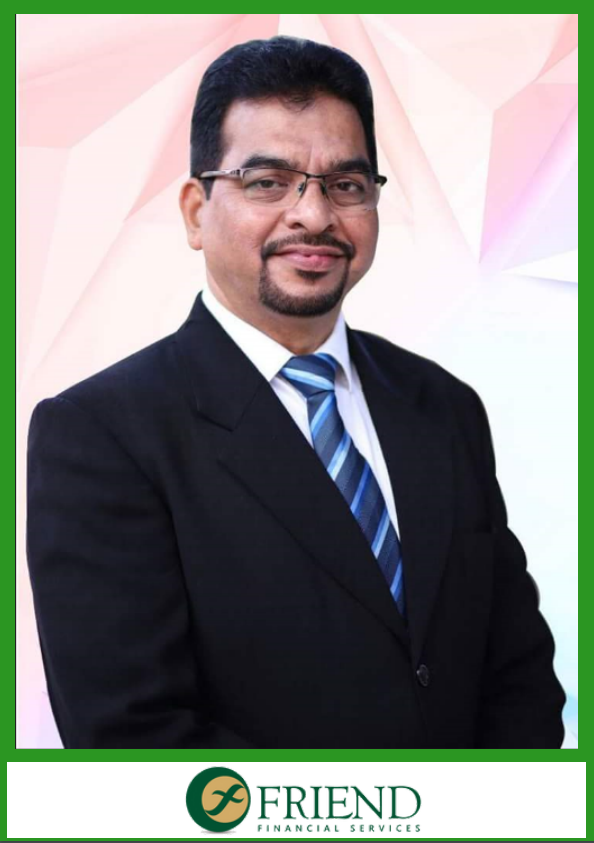 Welcome to
FRIEND FINANCIAL SERVICES
Insurance is not merely an investment to save taxes. It's a lot more. Whether it's about the Financial security for your family or having that protection cover when life springs up unpleasant surprises or even taking care of the educational needs of your loved ones – There's nothing that can beat Insurance.
VISION STATEMENT
MISSION STATEMENT
1. To keep well informed about the various schemes of savings to all our customers and induce them for savings for a better life tomorrow.
2. To always be prompt and alert in providing timely services to all our customers.
3. To maintain, develop healthier and happy relationship with all our customers and also within all team members of Friend organization.
4. To always be assertive and alert to see that not a single policy (LIC, Mediclaim, PA etc.) will get lapsed and inculcate a habit of a long term savings amongst all our customers.
5. To settle all kinds of claims (maturity claims, survival benefit claims, annuity claims, hospitalization claims, and death clams etc. etc.) promptly and within stipulated time.
6. To make people understand the importance of financial plan and convince them to do their financial planning for a better financial future. 7. To be honest and unbiased while suggesting them or giving advice on financial instruments.
8. Always remain motivated, energetic and enthusiastic and commit ourselves for the same.
9. To commit ourselves to maintain better quality of our services and develop the trust and confidence among all our customers.
10. To explore ourselves with every possibility of self-development and growth and gain more and more knowledge to the satisfaction of our customers.
Watch video guidline for cosultation from your Financial Mentor Mr.Milind Bane in an TV Interview.
MR.MILIND JAYWANT BANE, B. Com., CAIIB, CFP CM
HAVING EXPERIENCE OF 28 YEARS & HAVE SATISFIED 1100+ FAMILIES.
BOOK : MARATHI BOOK – "MITRACHI GUNTAVANUK".
AWARDS : INTERNATIONAL LEVEL AWARD- MDRT (MILLION DOLLAR ROUND TABLE) CONSECUTIVELY FOR LAST 17 YEARS.
INVESTMENTS AWARENESS PROGRAMMES HELD AT DADAR, THANE.
INVESTMENT GUIDANCE PROGRAMME ORGANISED FOR AROUND 300 MUMBAI POLICE CONSTABLES & OFFICERS.