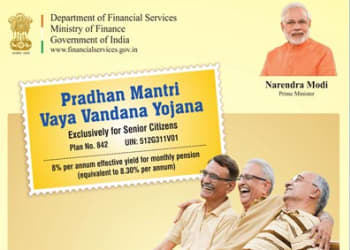 ---
---
PRIME MINISTER VAY VANDANA YOJANA
Hi Everyone,
It's now only a few days left, that this GUARANTEED MONTHLY RETURNS scheme offered by Govt.of India through LIC of India will be closed. The last date is 31st March 2020.
The salient features are;
1. GUARANTEED RETURN of 8% per annum for the next 10 years.
2. Maximum Investment per person Rs.15,00,000 per person.
3. Husband & wife both can invest Rs.15,00,000 each
4. The Minimum Age at entry: 60 years completed
5. After 10 years: Return of Capital
6. Surrender Value : 2% less
So hurry up, please spread this message to your near and dear ones who are looking forward to a regular monthly income for their golden years.
FOR ANY QUERY PLEASE CALL ME ON MY MOBILE 9821083392/9004033392.
Back to blogs
---
Blog Views : 759
21-03-2020