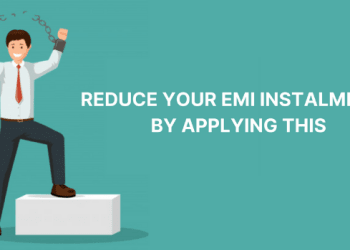 ---
---
REDUCE YOUR EMI INSTALMENTS BY APPLYING THIS
Everyone is highly concerned about prepaying his/her home loan account. However, with the increase in budget one finds it difficult to close the same early and continue to pay for the entire tenure.
However, for all those who would like to reduce their EMI period, HERE IS A SIMPLE TECHNIQUE I would like to share.
Just add 10% extra to your EMI amount and that will reduce your total EMI period by 20%.
E.g.: If you are paying an installment of Rs.38821 for total of 240 months(20 years) on a Home Loan of Rs.50 lakhs at an interest rate of 7% p.a. , by adding 10% to your EMI that is Rs.3882 to your EMI you can bring down your total EMIs to 200 months.
Usually, a person paying Rs.38000 per month can afford adding another Rs.3800 to prepay his/her loan a little faster.
This will also induce a habit of increasing own contribution from 10% to 15% and so on, which is a quite easy method to prepay your home loan rather than waiting for some large chunk of the amount coming in your account to prepay your loan
Back to blogs
---
Blog Views : 499
18-05-2021